Birth Stones and Other Art Work 1. - 30th of September 2020
In September, the fleimio art-gallery will display an interesting Arja Kärkkäinen's Birthstones and Other Art Work  art exhibition, which consists of concrete works and collages.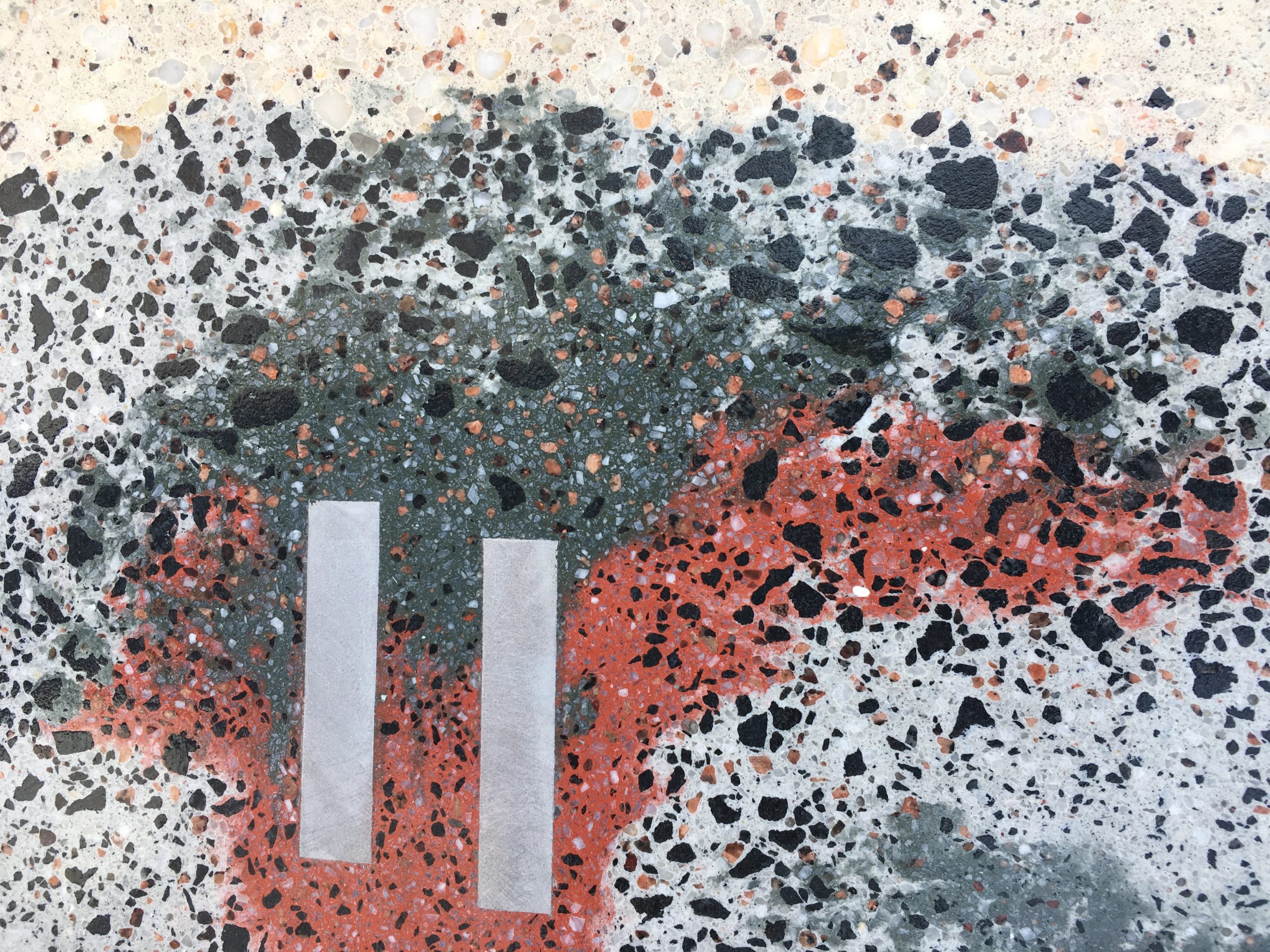 photo above: detail of an art work Josta käytävät kaikuvat, Arja Kärkkäinen 2019
The exhibition features works from 2015 and 2019. The Coast Guard's Maasiat Ovat Karanneet collages were made at Villa Karo's artist residency in Benin in 2015. The works deal with gender and the status of the white woman. The Sculpture Series of Birthstones has been on display at the HAM Gallery of the Helsinki Art Museum since the end of 2019. The works depict the division or disintegration of a cell, a process that is invisible to the naked eye. The source of the works is the birth of one's own child and the death of a friend that took place simultaneously in the artist's life. The themes of new life and death are equated with images of cell division.
photo below: photo of the  Etuuspäätösfriikki-collage, Arja Kärkkäinen
Arja Kärkkäinen (b. 1986) lives and works in Helsinki. He graduated from the Lahti Institute of Design as a fashion designer and a master of fine arts from the sculpture department of the Academy of Fine Arts. Kärkkäinen works mainly in sculpture and video art, but diversity and a wide range of techniques are an essential part of his work. The works repeat social themes such as inclusion, nonverbal agreements within society and between people. Kärkkäinen's works have been shown in exhibitions in Finland and abroad. The works are in the public collections of the National Gallery, the Helsinki Art Museum and the Academy of Fine Arts, among others. Kärkkäinen has created public works of art for the Embassy of Finland in Ireland and the New Children's Hospital in Helsinki, among others, and participated in the portrait of President Niinistö as one of the 100 artists.
Arja Kärkkäinen's Birth Stones and Other Art Work is  in the fleimio art-gallery on the  1. - 30th of September 2020. fleimio art-gallery is open mon-fri 10-17 and sat 9-14. A printed catalog art works is available and can be taken with you in the fleimio art-gallery.
fleimio art-gallery info
https://fleimio.com/fleimio-art-gallery-info/
Next art-exhibitions at fleimio art-gallery
October 2020 (reserved)
November 2020 (reserved)
December 2020 (reserved)
Earlier art-exhibitions at fleimio art-gallery
Maritta Meckelborg 31.1. - 28.3.2020
Luota Unelmoi ja Elä 1.4. - 31.5.2020