Hus & Hem 9/2017: help with firewood – fleimio woodhopper
Hus & Hem 9/2017: help with firewood – fleimio woodhopper
Swedish Hus & Hem magazine wrote in their 9/2017 issue: "help with firewood – fleimio woodhopper" in their "everything for the house" article.
The magazine wrote: "it is time to think about job which helps in warming in the winter. A logcart is a good helper for the hard job. "fleimio woodhopper" made of steel, heigh 98 cm, 960 SKR (99 €), fleimio.com."
The fleimio woodhopper helps you to move more firewood easier. 1 x fleimio woodhopper costs 99€/pc (incl vat 24%) and  freight is 19 € to Sweden and 39 € to rest of Europe.
Fleimio Woodhopper is cart for transporting fire wood. Available in two colours: green (british racing green) and grey (graphite grey). Product is meant for those, who feel carrying firewood logs as heavy or for those, whose distance from the woodshed to the fireplace or to the sauna is long.
That is, it is a log cart that helps you to move more firewood easier. You are able to store and move approximately 2-3 times more firewood in it compared to a regular log holder. You are able to use it for rug rags or for your cello if you like.
It is designed for outdoor use – for firewood logs that are longer than 25 cm. It is agile to drive, because it has only one wheel. It is possible to be stored in horizontal or vertical position.
Fleimio woodhopper is manufactured in finland. Material is steel and it is equipped with high-quality air pressure rubber tyre. It will be delivered fully assembled and ready for use.
See to that there is enough air in the tyre.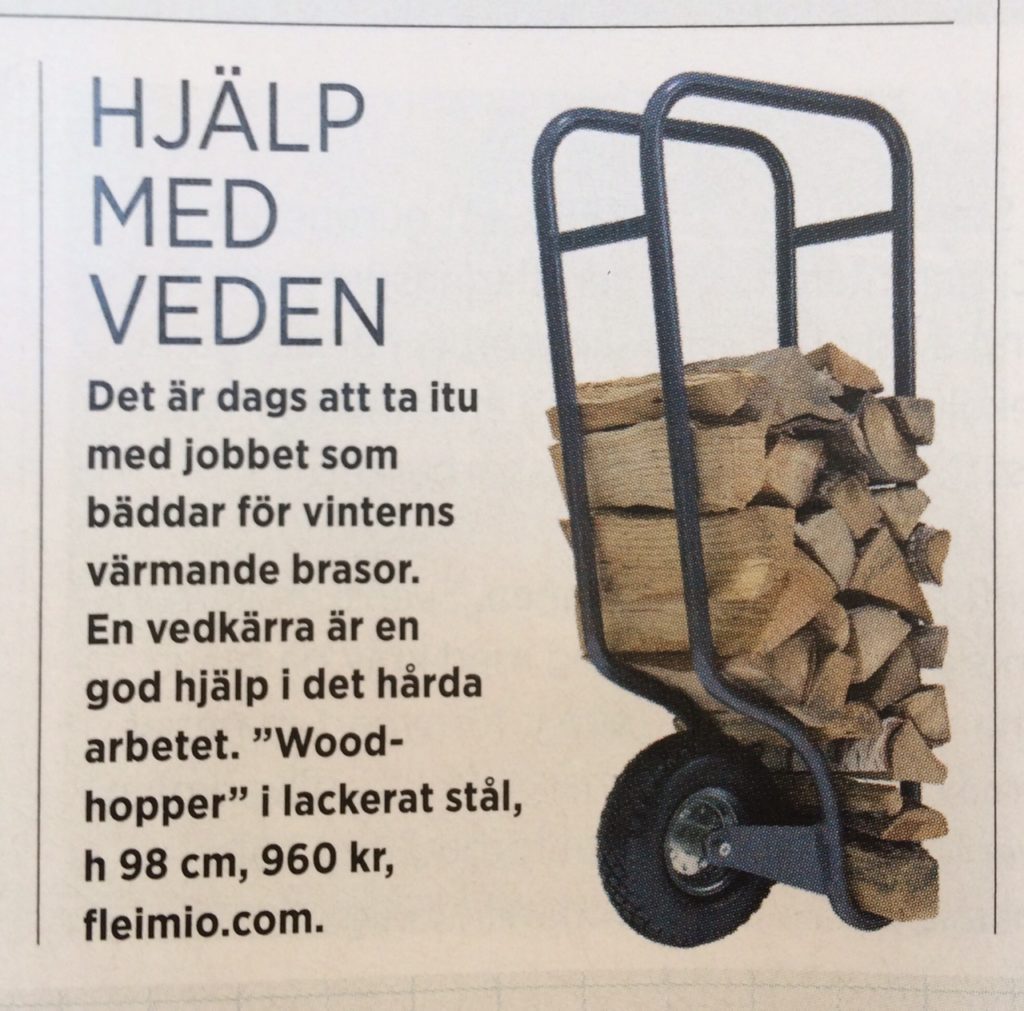 List of retailers here.
"Frequently Asked Questions" here.